Get to know some of the people who have signed up to become FlightSite Agents and learn how they have managed to become successful travel agents.

Errol Matodes
Meet Errol Matodes, 64 from Johannesburg and owner of Sport Tours. After retiring from a career in travel that lasted 36 years, Errol took the leap of faith and combined his love of sport and travel to launch his own specialised travel business called Sports Tours. Now in its 10th year, it caters for individuals/groups that are interested in attending local or international sporting events, such as the current Rugby World Cup. FlightSiteAgent piqued his interest about two years ago after he read about the business model in a travel trade publication, he has been using the platform ever since. According to Errol, life is very exciting in this ever-changing industry as each day is a challenge but a rewarding one!
To become a FlightSiteAgent like Errol, register online at
FlightSiteAgent.co.za.
Nelly Okpala
Meet Nelly Okpala. A former accountant, Nelly turned her love for travel into a profitable business: Havayan Travel and Tours. Her biggest challenge as an independent travel agent is beating the competition, so she ensures she provides a variety of offers, services and incentives to keep her clients happy using FlightSiteAgent. She says that a love for travel, an understanding of the industry and good customer relationship skills are the keys to her success. Nelly runs her business with her husband and is the proud mother of two. She is an avid movie fan and loves spending time with her family.
To become a FlightSiteAgent like Nelly, register online at
FlightSiteAgent.co.za
Mike and Lauren Davies
Meet power couple Mike and Lauren Davies.  This husband and wife duo founded M&L Travel after the travel bug bit in their early twenties. They initially started their business to travel more and on better fares. But once they realised how simple it was to offer clients the option of booking flights through M&L Travel, they focused their attention on marketing their business with the potential to grow. They say that running a business from home is a great opportunity to offer a custom service without the overheads of a normal office-based travel agency. But to succeed they suggest you need to be able to share your personal travelling experiences and go the extra mile for your clients. When they're not arranging dream vacations for clients, they enjoy a good movie, working in the garden and exploring the beauty that Cape Town has to offer.
To become a FlightSiteAgent like Mike & Lauren, register online at FlightSiteAgent.co.za.
Charmaine Lawrenson
Meet Charmaine Lawrenson, owner of Dream Destinations. After exploring a few diverse career paths and hearing about the FlightSiteAgent platform through word of mouth, Charmaine decided to take the plunge and start her own travel business, Dream Destinations in 2013. This go-getter starts each day by reading Travelinfo, scouting for special offers and checking-in with her clients. She says to succeed as an entrepreneur in this competitive industry, being motivated and having the confidence in your business is key. To unwind, she enjoys reading travel articles and planning her next dream holiday.
To become a FlightSiteAgent like Charmaine, register online at FlightSiteAgent.co.za.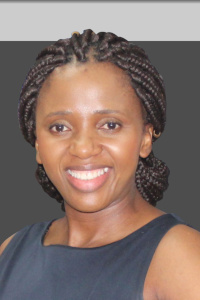 Zinhle Isima
Meet Zinhle Isima, a full-time mom turned business owner. In 2001 she and her husband, Louis Isima, launched e-ticketnet. Today e-ticketnet is a well-known travel and tours agency in the Durban area. Zinhle became a FlightSiteAgent in 2015 after a referral from a friend and now views the platform as an essential element of her business. She attributed her success to hard work and a real passion for travel. "My interest in travel was cultivated during my high school years," she said. Her experience in the travel industry as well as the lessons she learned when contributing to smaller entrepreneurial projects certainly helped her along. "It's always been my dream to make a positive impact on my community and country and through my work I am able to do so," said Zinhle.
To become a FlightSiteAgent like Zinhle, register online at FlightSiteAgent.co.za.