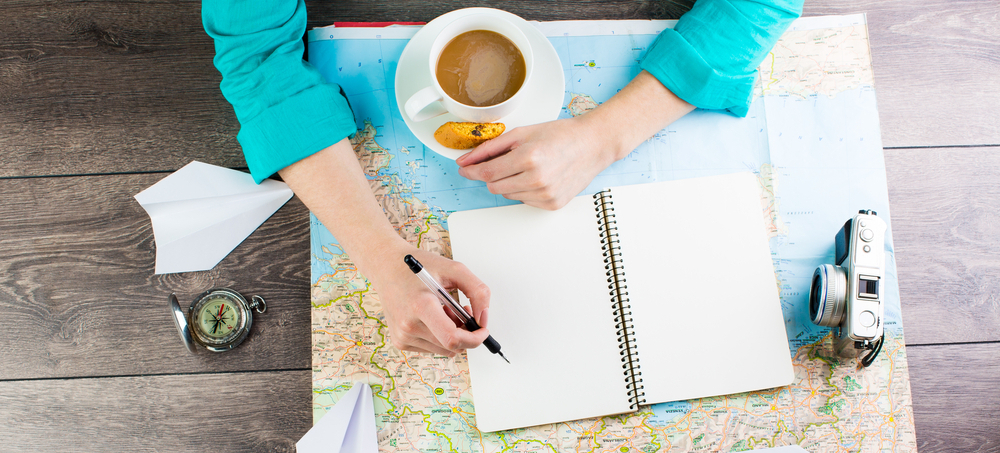 We've spoken about selling package holidays before, but thought we'd delve a little deeper into how to qualify a package enquiry.  The key to converting a package enquiry lies in getting to know your clients and what they want as much as it does in product knowledge. Luckily you have a team of experts on call to help with the latter, but the first part is all up to you!
Below we'll take you through everything you need to know about your clients before requesting a quote. As we've mentioned before, building rapport before delving into these questions will help make things feel less awkward. We love the idea of sharing your excitement about a specific destination and tying in a personal experience with that. It's perfectly on topic and makes it easier for your client to divulge some personal details to you, in some instances a complete stranger.
Now it is time to get down to the details. Some travellers will have a general idea of what they want, whereas others might need more guidance and suggestions. Don't dismiss an enquiry simply because it is incomplete or assume that the client isn't serious if the enquiry is too general. Both travellers can be equally serious about booking, some just need a travel agent to steer them in the right direction more than others.
TRAVELLERS
Find out who will be travelling. If there are children involved you have to get birth dates. The safest is usually to request copies of valid passports,. This way you ensure that they not only are in possession of the necessary travel documents, but also gain certainty about their birth dates and the spelling of their names.
Pro tip: If a family includes more than one generation, be sure to find out how many rooms will be required and whether they are looking for inter-leading rooms or have any other special room requests. This might eliminate some hotels and resorts.
DESTINATION
This is by far one of the most important questions to delve into. If your clients didn't mention a specific destination in their enquiry, you should straight out ask them whether they had somewhere in mind.
If they're unsure or ask you for suggestions, you should try to narrow it down to no more than two options, e.g. Mauritius or Zanzibar. By asking questions regarding the type of holiday they are looking for and which holidays they've previously enjoyed you should get a good idea.
If you're still unsure about which destinations to suggest we're happy to help you narrow it down based on your client's answers.
FLIGHTS
You can save yourself, us and your client a lot of time by asking questions regarding the flight right off the bat. Often times this can take up a large portion of the total package cost, so settling this is a great place to start.
Always start by asking whether your clients have a preferred airline if there are more than one option on their route.
Then you should delve into whether they are willing to pay more for a direct flight or whether they don't mind a longer layover to save money.
ACCOMMODATION
Find out what your client expects from his accommodation to help you eliminate or narrow down your options. Ask about the type of activities they are interested in, whether they want special facilities like babysitters and kids clubs and the type of atmosphere they are hoping for.
Expectations like free motorised water sports, on-site gyms or spa facilities and private pools are worth noting.
MEAL PLANS
Not to be confused with diets, each hotel and resort will have a specific meal plan. Some can only accommodate guests on a bed-and-breakfast rates whilst others can offer all-inclusive or half-board options. We usually suggest you get a quote on all available options at your chosen hotel, but your traveller's preference might eliminate some accommodation options.
TRAVEL DATES
All package prices are dependent on the travel dates. Even the smallest change can make a massive difference in price. Therefore you need your clients to commit to dates, but also find out whether they are flexible on your travel dates.
BUDGET
Unfortunately there is no way around discussing the budget. Getting the information without making it awkward is easy when you phrase your question right. "How much have you set aside for this holiday?" or "How much do you hope to spend on this trip?" sounds so much less intrusive than anything relating to what your client can afford.
We know this can be a lot of information to keep track of, so we've created this handy client information form that you can download, print and then fill in during your conversation. Not only is a great way to keep everything organised, it will also help you keep track of what information you still need.