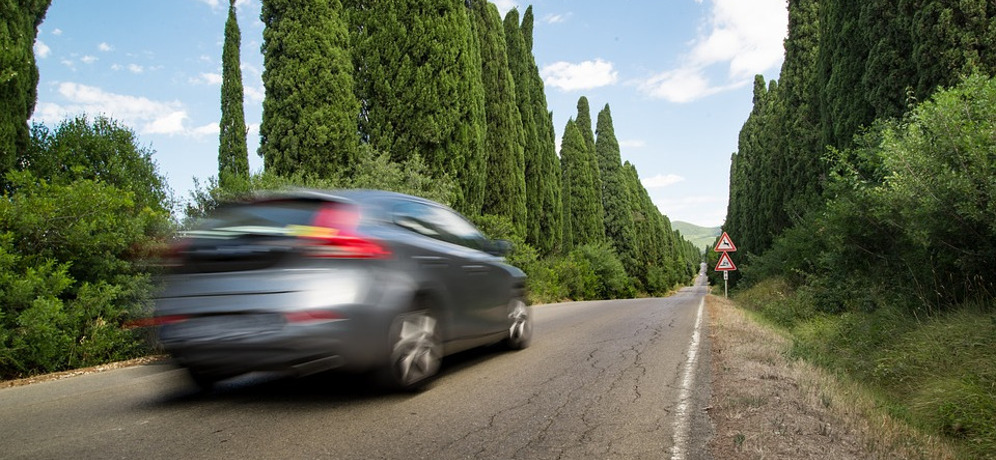 As you might have seen in our last newsletter, FlightSiteAgent will soon be adding car hire. RentalCars.com is a car hire aggregator and will allow FlightSite agents to offer clients competitive rates from various providers like Hertz, AVIS, Europcar, Budget, Thrifty and others.
The best part? This is both local and international! But before you get selling, there are a few things you have to note before you make promises you can't keep.
Most importantly, car hire can only be paid for with the client's card, directly on the booking. There are various reasons for this, but it is important to understand that the client won't be able to collect the car without being able to present the credit card with which payment was made upon collection. The credit card also needs to be in the name of the main driver.
Below we're breaking down things to look out for step-by-step.
Once you've done a search, you'll note that RentalCars.com lists a number of specific vehicles up for hire, but each specifies that it could be that vehicle or a similar one, e.g. Hyundia i10 or similar. This means that you can never guarantee a client a specific car, so please be careful when a client specifies a vehicle and take the time to explain how it works.
Before we get to the terms and conditions, you can consult the key points listed under each car. You'll see how many people the car can seat, how much luggage it can hold in the boot, whether it is automatic/manual, the fuel policy, pick up location and all the includes. You can hover your mouse over each of the included items to get more details.
If you are happy with all of the above, it is time to consult the terms and condition, as each car hire company has their own rules and additional costs can easily add up.
There are three additional fees mentioned in the terms and conditions that are worth noting. The first is the deposit the company will hold on the credit card upon collection, which varies per car and supplier. The hold should be released a few days after the vehicle was returned, but not before any fuel or damage costs are deducted.
Now we get to the other two important amounts to look out for in the terms and conditions – the damage excess and the theft excess. In some cases these can be reduced by taking out extra insurance. Please note that these limits are only in place if the client has adhered to the rules stipulated in the terms and conditions.
Other additional costs that will be added to your bill beforehand can include additional insurance, a young or old driver, the adding on of car seats or navigation systems and adding a second driver. Some car hire companies also charge one-way drop-off fee, applicable when you aren't returning a vehicle to the pick-up location, and this could be a significant amount.
Please also note that car hire fees are calculated in 24 hour stretches, so they will calculate the final rental cost when you return the vehicle. In some instances, should you be late and exceed the 24 hours period, they might charge you an additional day's rent.
As for when the client picks up the vehicle, they should have their valid driver's licence and the credit card with which the booking was made (that is also in the name of the main driver) at the ready. They should also ensure that there is enough funds available on the card for the hold to be placed. In most cases they'll also be asked to sign a paper marking all the pre-existing damage on the car. If possible, the client should walk around the vehicle to ensure that everything is noted on there to avoid being charged for pre-existing damage.
If you're happy and want to proceed with quoting your client, you can send one via RentalCars.com, but we'd advise you always first forward this to yourself, This way you can double check everything before forwarding it to your client and you'll also have a record of it being sent. Unfortunately it is not possible to place any car on hold, as you would with flights, but luckily price increases generally aren't as steep as on flights.
Finally, we get to booking fees and commission. Unfortunately you can't earn any commission on these reduced rates, but you are still free to charge a booking fee and take payment for it separately via EFT or the card link. If you're quoting on a holiday, you might be able to include a small booking fee in the flight price or you can charge a single all-encompassing booking fee for the whole holiday.
We believe that this should enable you to sell car hire with more confidence, but we can't emphasise enough how important it is that you read and understand all the terms and conditions. You, as the agent, have to take full responsibility for the bookings you make on the website. FlightSite is in no way involved in these bookings and can not access them on your behalf or make any changes. All communication in this regard needs to happen with either RentalCars or the car hire company.
UPDATE: If you'd like the link to the car hire website, please contact the team at info @ flightsiteagent.co.za requesting it and remember to quote your FRAG number.