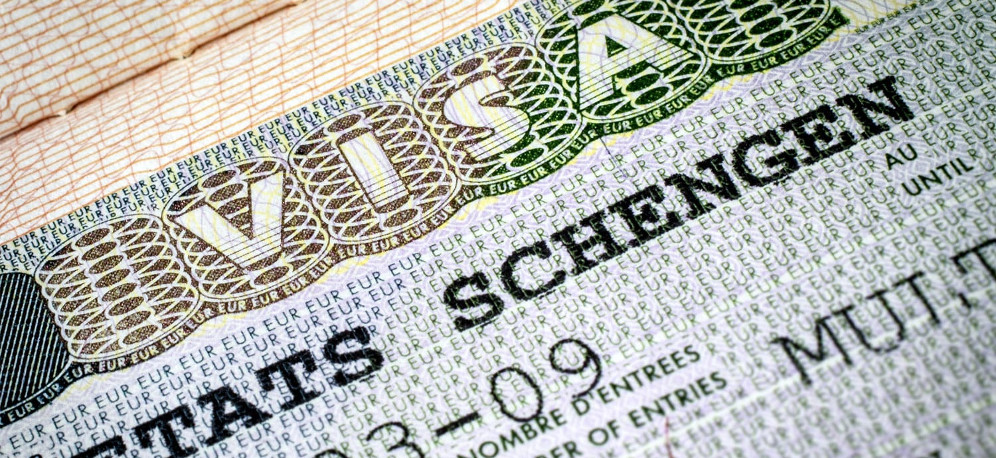 UPDATE: From the 2nd of February 2020 the following changes will be applied to the Schengen Visa. The EU has made these changes to adapt to "security concerns, challenges linked to migration and technology". The aim of these changes is to increase security and to make it easier for legitimate travellers to obtain a visa.
The changes would include:
• Increasing the visa fees from €60 to €80
• Visa applications can be made up to six months prior to travel
• The visa application form has been changed
• Multiple-entry visas issued to trusted travellers for up to five years
• Visa decision-making time will still be 15 days, although the original proposal included a reduction to 10 days
These changes will significantly improve the previous Schengen visa process. Get to know that process better below.
If you've ever planned a trip to Europe chances are you've heard of the Schengen visa. This singular visa is used by several European countries, but crucially not all of them. All European Union members (at that time) and several other countries have signed the Schengen agreement, making it a singular visa that can allow access to multiple countries (more on this below).
We've warned agents about providing visa information before, but in order to meet all your clients'  travel agent needs it might be necessary to provide some general information and send them in the right direction. Below we break down all the facts pertaining to Schengen visas for tourists, but please confirm all information provided in this document is still up to date and correct. Although we went to great care to ensure that information provided in this article is valid and up to date, we can't guarantee this. It is the duty of each individual to do their own research and take the onus upon him or herself to ensure that all information provided to a client is correct and up to date.
Schengen States
There are 26 member states including: Austria, Belgium, Czech Republic, Denmark, Estonia, Finland, France, Germany, Greece, Hungary, Iceland, Italy, Latvia, Lithuania, Luxembourg, Malta, Netherlands, Norway, Poland, Portugal, Slovakia, Slovenia, Spain, Sweden, Switzerland and Liechtenstein.
You can apply for a Schengen visa through each of these countries, but whilst a valid Schengen visa allows you to enter any of these it does not guarantee that entrance will be granted.
Countries Accepting Schengen Visas
There are a few countries that aren't Schengen Member states, but still allow entry with a valid Schengen visa.
Whilst Romania, Bulgaria, Croatia and Cyprus each issue their own visas if you apply through their embassies, you can enter these countries with a valid Schengen visa.
Your Schengen visa needs to be valid for Double- or Multiple-Entries and you can't exceed the maximum stay allowed by your visa before or during your trip. Along with this you might be required to provide proof of travel arrangements to leave the country, sufficient funds and accommodation. It is best to have physical copies of all these travel arrangements on you. Lastly some of them might require you to have already entered the Schengen area specified on your visa in accordance with the terms upon which the visa was issued, which is why it is always important to confirm all the details with the country's embassy.
Monaco, San Marino and the Vatican City all have open-border policies with their Schengen neighbours, so if you enter via a Schengen state you need not present a visa.
If you are planning on visiting one of these countries and you're in possession of a Schengen visa, we advise you contact the embassy and confirm that it is still considered valid for entry.
Single-Entry Visa versus Multiple-Entry Visas
When applying for your visa, you have to provide all the details of your trip along with your application form. Based on this, the embassy or consulate will decide what type of visa is best suited to your needs.
A Single-Entry visa will allow you to enter and leave the Schengen area only once. So this means that you can travel from Italy to France without affecting your visa's validity, but once you travel to the UK you leave the Schengen area and the visa is no longer valid. You'll need a new Schengen visa if you intend on entering a Schengen country again.
A multiple-entry visa allows multiple stays in one or more Schengen areas within a set period of time. Sometimes it will indicate that only two entries are possible and other times it will indicate 'MULTI' which means multiple entries are possible.
These visas are usually valid for a maximum number of days within a set period, e.g. 90 days in one year. Not all embassies issue Multiple-Entry visas.
Some embassies might grant Multiple-Entry visas without necessarily having applied for it, but only when it is your second or third visit and they can infer that you are a frequent traveller. You can also apply for a Multiple-Entry visa in accordance with article 24.
According to Article 24 of the Schengen Visa Code, a person can be granted a multiple entry visa with a period of validity between six months and five years if certain conditions are met. South African are frequently granted a visa valid for two years.
If you want to apply for one of these visas you need to prove or justify the intention to travel frequently and regularly, in particular due to occupation or family status and you need to prove your integrity and reliability, in particular the lawful use of previous visas, your economic situation in country of origin and your intention to leave the territory of the Member states before the expiry of the visa applied for.
Where to Apply
Since biometric data needs to be captured for a Schengen visa application, applications have to made either at the country you're visiting's embassy/consulate or at an approved visa agency, like for example CAPAGO.
There are some general rules and regulations regarding which embassy/consulate the applicant should apply in for a Schengen visa in order to be travelling to their desired Schengen destination.
If you are planning on only visiting one Schengen country, the applicant must apply at the appropriate embassy/consulate of that specific country.
If you are planning a multi-country trip, and it involves more than one Schengen country, things can get a little confusing. It is highly recommended to apply  for the visa in the embassy/consulate of the country you'll be residing in for the most of your travelling days. This is referred to as the main destination.
If there is no such country, when for example you'll be spending the same amount of days in each, then it is recommended that the applicant apply for the visa in the embassy/consulate of the first Schengen country he or she will visit on their itinerary.
As this can differ from country to country, it is best to confirm these general rules before lodging an application with the relevant embassy or consulate.
General Requirements
Whilst each country may have their own requirements for a Schengen visa, some requirements are standard:
A completed Visa Application form
A passport photo attached to the form
Your passport, valid for three months after return with at least two blank pages
A round trip reservation or itinerary – flight numbers and travel dates
Proof of confirmed accommodation for your whole stay
A travel health insurance policy providing sufficient coverage
Proof of sufficient means of subsistence – varies per country, but usually three months' bank statements is sufficient
Minors:
Unabridged birth certificate
Application must be signed by both parents OR if one parent has full parental custody over a child a court order should be included
Certified copies of IDs of both parents
Notarized parental authorization signed by both parents or guardians if minor is travelling alone.
When to Apply
Applications can't be lodged more than three months before departure and should not be lodged less than 15 days before departure. It is always better to apply as early as possible and leave time for a second attempt should the first fail. There could also be unforeseen delays in the issuing of visas, providing more reason to apply as soon as possible.
Different Types of Visas
There are three main types of Schengen visas, of which the Uniform Schengen Visa (USV) is the one that most tourists would apply for. This visa encompasses multiple types of tourist visas.
A category A visa is required when transiting in a Schengen state. This is required if you are travelling from a non-Schengen state to a non-Schengen state, with a stop in a Schengen country without a valid Schengen visa.
South Africans are currently exempt of Schengen transit visa requirements for some Schengen states, when transiting from the same airport terminal onto a connecting flight. This should be confirmed at time of travel with the relevant consulate or embassy.
A category C visa is a typical tourist visa, but this can also be subdivided into single-entry visas, double-entry visas and multiple-entry visas which we've covered above.
For the purposes of this article we won't cover student, work or business visas as these are considered national visas and each country therefore determines their own visa rules and regulations.
Fees
Schengen Visas now costs 80 euros for adults and 40 euros for children between the age of 6 and 11 years. Children under 6 years old can apply for free.
If you make use of an agency then they can add additional handling fees.
Unfortunately despite presenting the correct documents to the correct embassy, a visa can still be denied as there is no right to a Schengen visa. This is why travel insurance is so important, as it can help cover some of the unrecoverable costs should a visa be denied.