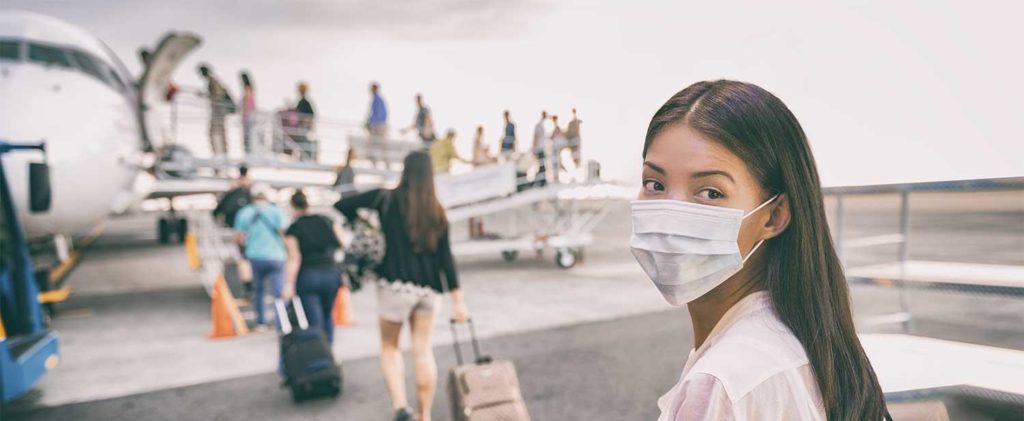 Do you have South African clients stuck overseas or clients needing to leave the country? Since our borders, and in fact that of many other countries around the world, are still closed it might not be possible. No scheduled international services are currently operational to or from South Africa.
A repatriation flight is your only option. These are similar to charter flights and are currently being operated by large international carriers like Emirates, Turkish Airlines and Qantas among others. These flights are often bookable before they are confirmed, and depending on the routing they can sell out very quickly. Airlines need to get government clearance and often have requirements about booking a minimum amount of passengers before they can confirm these flights. If for some reason the flight can't be confirmed, passengers will be refunded.
Of course due to the nature of these flights, everyone can't make use of them. They are one-way flights and passengers will only be allowed to leave the country for very specific reasons – a holiday is not one of them. These reasons usually include work, study or to take up residence which includes family reunion, to take up permanent residency, or receive medical attention. Clients will need government clearance before they can leave the country. They will also require a negative COVID-test result among other requirements.
These flights can only be booked directly through the airline or with our assistance offline. A flight found in the GDS or on our online booking system is usually not a repatriation flight (exceptions apply, like with Turkish Airlines)! International flights currently displaying in the GDS are loaded by optimistic airlines who are hopeful that our borders will open soon. No one currently knows when our borders will open, but it does not seem likely to happen before the end of the year. Therefore we advise agents to be cautious when booking these international flights and to ensure they are satisfied with the cancellation policy should borders not open in time for departure. It is very likely that these flights will have to be cancelled.
In addition to the usual requirements of a valid passport, visa and plane ticket there are also additional requirements for a passenger to travel on a repatriation flight during the current global health pandemic. Please ensure that you are aware of these and advise clients of these requirements before they book. Below we share some of the most common requirements, but it is important that you research destination- and airline-specific information on behalf of your client.
Repatriation Passenger Requirements
So your client has booked their repatriation flight, now what? There is a whole list of requirements and things to keep in mind as a repatriation flight is different to a scheduled flight. Below are some of the most common requirements, although you still have a responsibility to do your own research and to stay abreast of the latest requirements.
1. Clearance to Travel
All passengers need government clearance in order to travel internationally during the Nationwide lockdown. Clearance can be granted by the Department of Home Affairs or the respective Embassies. The responsibility for travel document clearance resides with the traveller and must be arranged between the traveller and respective embassy or DIRCO.
Refer: www.dirco.gov.za for all South African citizen repatriation matters as well as all contacts for South African representation offices abroad.

2. Relevant Visa / Approval for the country of arrival
All passengers must be in possession of the relevant travel documentation and approvals to enter the country they choose to fly to. This can take the form of a visa, but some countries are also allowing other forms of approval.
3. Valid Negative COVID-test Result
Most airlines require that passengers be in possession of a negative COVID-test result that is printed on paper and is no older than 96-hours. Please check with your airline what they require as this can vary from airline to airline.
4. Board With Your Own PPE
Most airlines require passengers to wear a mask for the duration of the flight, except when meals are served. Some airlines also require passengers to wear gloves and bring their own hand sanitizer. Please advise passengers to ensure they have all three on them at the time of boarding as airlines often change their requirements with minimum notice and it can result in a passenger being denied boarding. It would also be advisable to have a face shield in your hand-luggage.
5. Completed Health Questionnaire
Each passenger travelling into or out of South Africa must present a completed health questionnaire.
If your passenger is travelling into South Africa, please ensure your passenger completes this form. If your passenger is travelling from South Africa, please ensure your passenger completes this form.
6. Quarantine
Most countries around the world still require international arrivals to quarantine for 10-14 days upon arrival. Please ensure you check the requirements for each country that your passenger is going to fly in to. Quarantine requirements may prevent a traveller from connecting to a final destination, so ensure you are up to speed with the latest destination requirements.
In South Africa you can now apply for passengers to self-quarantine at a destination of their choosing. There are some requirements for this destination as the government needs to be certain that the person won't need to leave their house to acquire food or have to share facilities with others. This form needs to be completed and sent to this email address for approval at least three days prior to arrival. The alternative is a government approved quarantine facility that the passenger will have no choice in.
This list is not exhaustive, so these are not the only additional requirements to keep in mind. We advise each agent to research the requirements for their clients destination (including all stops along the way) and the airline that they are travelling on. Some additional requirements or changes to the above might be applicable.
DISCLAIMER: While we have endeavored to ensure that the information provided above is accurate at the time of publication, we cannot account for any changes made by airlines or the government or any other relevant party.