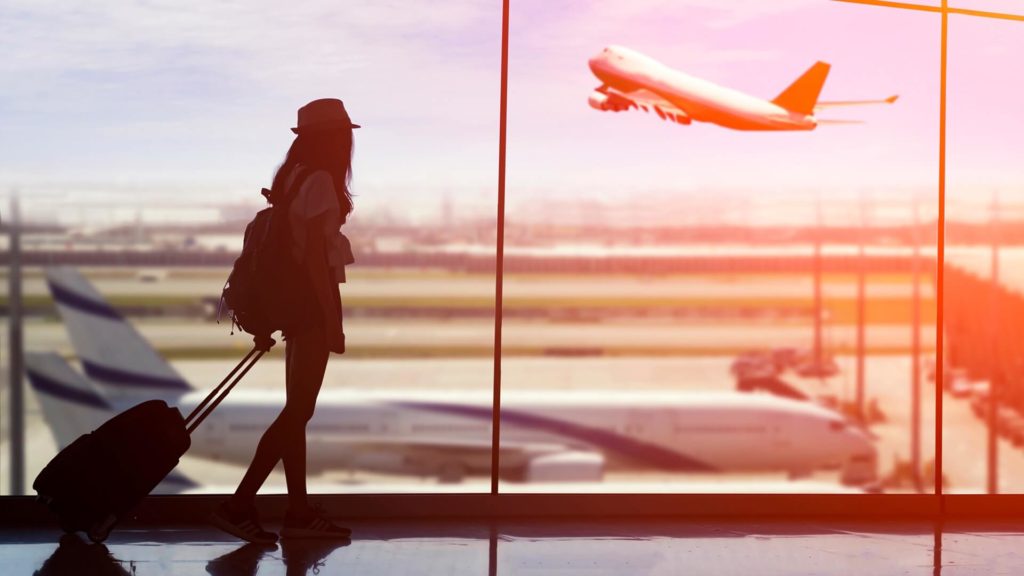 1. Is South Africa's borders open for international travel?
Our borders opened on the 1st of October 2020 with new safety requirements and certain restrictions in place. We initially applied restrictions to travellers from high risk countries, but this has been abolished from 12 November 2020.
There are also new requirements for those who are able to travel to or from South Africa, most notably a negative COVID test*.
2. Where can South Africans travel to?
The list of high risk countries, the so called "Red list", only prohibited travel from these countries to South Africa. South Africans are allowed to travel to any country as long as they have the necessary documentation and meet the health requirements to enter the country of their final destination.
Returning to South Africa from a high-risk country is not a problem for SA residents or citizens. The Constitution states that no South African can be denied entry into their own country.
President Ramaphosa announced the end of the 'Red List' on the 11th of November 2020.
In saying that, currently Turkey, Seychelles, Zanzibar and the Maldives are some of the only popular holiday destinations that will allow South Africans to enter with a negative COVID test and not require a lengthy quarantine.
3. Who can and cannot travel to South Africa?
Anyone can travel to South Africa, with the negative COVID test* – from 12 November 2020 the Red List is no longer applicable.
Below is a breakdown of requirements:
Residents of Low, Medium and High risk countries are allowed to travel to South Africa for leisure and business purposes. Normal visa regulations apply.

The government stopped distinguishing between travellers from high risk and low risk countries on the 12th of November 2020.

All South African passport holders, diplomats, SEMN – TIMATIC rules for SEMN travelers to South Africa apply.

Travelers holding permanent or temporary residency permits, long term or short term visa, study visa, spouse visa or intra company visa from high risk countries are allowed to enter South Africa.

Investors & business travellers who do not have a visa yet can apply for one and are allowed to travel to South Africa.
4. Which countries are considered high risk?
The SA government initially released a list of 60 high-risk countries on the 30th of September 2020. Following that the list was reduced to 22 countries, before being abolished on the 11th of November 2020. The list was based on each country's current COVID infection and transmission rate.
The government said that this list would be updated every two weeks, but the initial stretch was just over two weeks. We no longer make use of this list.
5. What about Africa?
Government said that no African country is being considered high risk and the only travel requirement is a negative COVID test*.
Many African countries still apply restrictions on South African leisure travellers, so travel will likely be one-way into South Africa. In most cases South Africans are required to quarantine on arrival when travelling to African countries. Namibia, Zimbabwe, Egypt and Botswana have recently reduced requirements for South African travellers.
6. What about transitting in a high-risk country?
South Africans are free to transit in any country they will be allowed in to and won't face any additional requirements when returning to South Africa.
7. What do all travellers need to enter South Africa?
On arrival, all passengers need to present the following:
A negative COVID 19 PCR test result certificate not older than 72 hours before the date of their travel
Medical/or travel insurance that covers COVID 19 prior to departure (returning South Africans and permanent residents are exempt).
Need to download the COVID Alert App (Covid Alert SA) so that they are able to monitor and minimize their risk of exposure to the COVID 19 virus.
Will be subjected to screening by Port of Health officials
8. What do business travellers or investors from high-risk countries need to do to enter South Africa?
In addition to the above requirements, investors and business travellers who aren't in possession of a visa and coming from high risk countries need to apply for one.
They must apply in writing to the Minister of Home Affairs and demonstrate their reasons for their request to enter South Africa for business purposes. Applications must be directed to [email protected] and supported by the following documents: Copy of passport and/or temporary residence visa, proof of business activities to be undertaken in SA, proof of travel itinerary and proof of address or accommodation in SA.
9. Do travellers need to quarantine on arrival?
Travellers arriving in South Africa will not automatically be required to go into quarantine.
If however the health screening detects any COVID symptoms (which includes elevated body temperatures and flu like symptoms) or the traveller was in contact with an infected person, a COVID 19 test will be mandatory. This test will be at the travelers cost. If the COVID 19 test comes back positive, the traveler will be subjected to a 10 day quarantine at a designated site determined by the South African authorities. The accommodation at a quarantine site will be at the passengers cost.
South Africans have the option of quarantining at home, but they need to present a proof of address.
*The South African government requires a negative COVID PCR test that is no older than 72 hours at the time of departure.