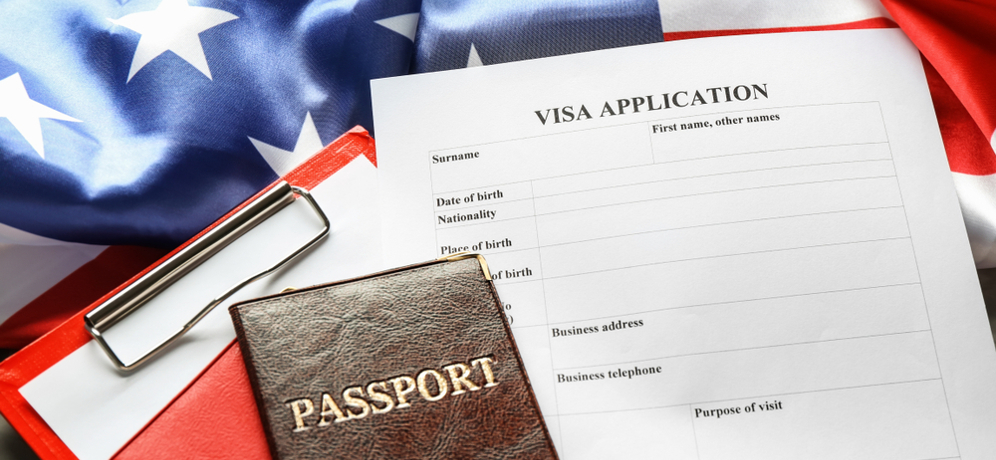 Want to relive all your favourite US movie scenes? Then assuming you're a South African citizen without US citizenship, you'll likely need a US Visa in order to enter the United States of America. Please do note that the visa alone doesn't guarantee you entry into the US, but without it you'll be turned away. So without further delay, find all your visa answers right here.
Do you need a US Visa?
Visiting one of the 51 states of the United States of America? Chances are you'll need a US visa.
If you're travelling for tourism, then you'll most likely need a B-2 Visitor visa. This visa is usually valid for 10 years and allows you to spend up to 6 months in the US. If you're travelling for business purposes, you might need a B-1 Business visa.
Where to apply?
Applications are completed online and then you need to visit a US consulate for an interview and to gather your biometric details. The US Consulate in Cape Town, Johannesburg and Durban processes visa applications.
How far in advance should you apply?
You can usually apply for a visa up to 90 days before your intended departure. Visa applications can take up to 15 days to process, so you need to schedule your appointment a minimum of 15 – 16 days before your departure to take delivery time into account as well.
Be sure to schedule your appointment as soon as possible. During the busy periods it can take over a month to get an appointment at your nearest consulate.
What does it cost?
A visa application costs $160 (aprox. R2200 depending on the ROE), plus you'll need to pay an additional R90 for delivery to your nearest DHL or R400 for delivery to you. You can pay for the application in cash or with a credit card.
What do you need in order to apply?
You will need the following to complete the DS-160 form online:
An original South African passport that is valid for at least six months beyond your date of return. It will need at least two empty pages for the visa and entry stamps.
The visa cost of $160 plus additional delivery fees.
You don't require a booked flight.
Details of your previous international trips.
A digital photo that meets the US requirements (this one will be used on your visa)
You will need to take all of the above and this to your appointment:
A barcoded DS-160 confirmation page
An appointment confirmation page (which you'll receive via email after booking your interview).
One colour photo that meets the U.S. Visa photo requirements.
All passports that show previously issued visas to the United States or international trips.
Any supporting documents, such as bank statements, invitation letters, letter of employment etc.
A marriage certificate for an accompanying spouse.
An unabridged birth certificate for accompanying minors.
Application Process
Complete the online application form (D-160) and pay the amount in order to schedule your visa appointment.
Print your confirmation form (the one with the barcode) and schedule your visa interview at your nearest consulate.
Gather all your documents, most importantly your passport and confirmation form, and head to your visa appointment.
You'll receive SMS notification when your visa has been processed and is on it's way to either your DHL office or yourself.
Visa appointment
Plan to arrive about 10 – 5 minutes early. If you're late and you might have to reschedule and if you're too early they might send you away.
The US Consulates are very security aware and therefore they don't offer public parking near their offices. Luckily we've rounded up all the best parking options for each consulate.<
In Cape Town, you can make use of parking at the Steenberg Village shopping centre (and treat yourself to a Vovo Telo pastry). It is roughly a 5 minute walk down a quiet street to the consulate.
In Johannesburg, visa applicants can make use of the secure parking offered at Sandton City Shopping Mall. You'll only have to walk for about 10 minutes to the consulate.
In Durban, visa applicants can choose between the paid parking options at the Royal Hotel, Workshop Shopping Center and Pine Parkade. The walk to the consulate will only take you 5-7 minutes depending on where you park.
Each city also provides public transport, but as you can't take any electronics with you the the consulate it is best to have your own secure vehicle to lock up your cell phone and so forth should you need it with you.
Don't even try to take your phone, laptop or any electronic device with you, unless you are happy for the US Consulate to keep it safe for you during your appointment.
Be ready to answer questions regarding the purpose of your visit, who you're travelling with, how you're funding your trip and how long you'll stay.
Most likely you won't need to provide any supporting documents, but rather have them with you than risk having to reschedule your appointment. If you're travelling with a spouse, then be sure to have their documents as well.
The best part about a US visa?
Unlike a Schengen visa and UK visa which needs to be applied for every visit, a standard Visitors US visa is valid for ten years.