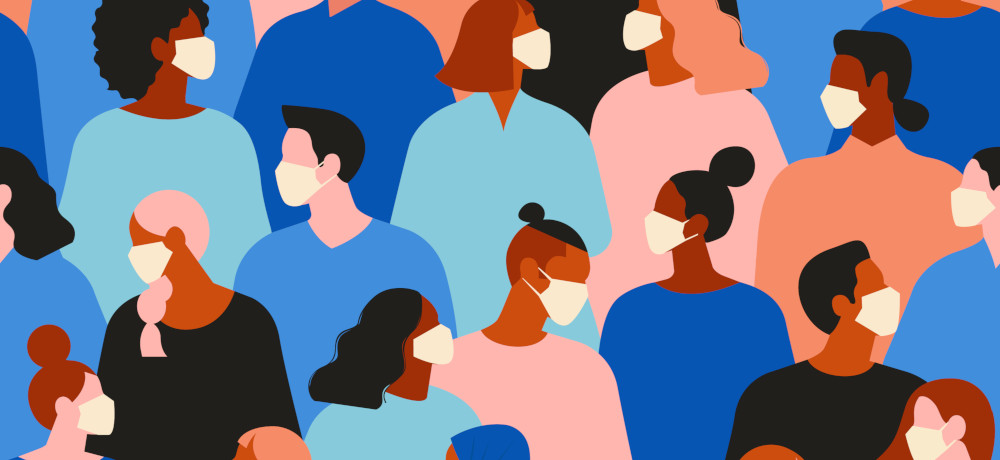 Since the outbreak of the novel coronavirus in China late December 2019, there have been almost 100 000 confirmed cases world-wide. With a mortality rate of approximately 3% and many cities placed under lock-down, it is understandable that travellers are reconsidering international trips.
While the virus has certainly impacted the travel industry, we're here to help you can stay ahead of the curve with some useful information.
Fact versus Fiction
They say the only thing that spreads faster than the virus is the fake news surrounding it. Ensure that both you and your clients are relying on fair and honest news sources for the latest updates. This will allow you to provide relevant updates and could empower your clients to make an informed decision regarding upcoming travel or planned future trips.
The current uncertainty surrounding the novel coronavirus and the resulting disease COVID-19 is scary, but it seems that about 97% of the infected make a full recovery. The vast majority of deaths occurring in the elderly and those with underlying issues. This doesn't mean that the disease should be taken lightly, just that many news sources are sensationalising their reports.
Maps reflecting confirmed cases around the world could be useful when doing risk-assessment for travel to a specific destination. This one from the Washington Post seems to be the most up-to-date at the time of publication and the World Health Organisation is also a trusted authority. Cases by country can be found here. The South African Government website, www.sacoronavirus.co.za is also a useful resource.
Don't Get Stranded
At the moment infection isn't the only risk facing travellers. An extended stay due to a forced quarantine or a city-wide lock-down could be financially devastating and will increase their exposure to the virus.
As a travel professional, you should not only keep abreast of the latest virus outbreaks but also of changing airline change policies in order to offer your client an out where possible and necessary.
Airlines are constantly reviewing their change policies to allow travellers to avoid the worst of the infected areas. In response to the decreased demand, airlines might also temporarily cut certain routes which could result in travellers being stranded in a foreign country. We are sharing frequent updates to airline policies on our Facebook Group and you can also rely on this article from IATA for the latest country-specific travel regulations.
In cases of severe outbreaks it might be wise to advise clients to rather postpone trips, especially when their travel arrangements are flexible or their financial risk is low. Travellers are currently advised to cancel any non-essential travel to China, Iran and certain northern regions of Italy. South Africa has not placed any restrictions on travel to our country. South African Health Minister, Zweli Mkhize, has said that the government likely won't introduce any travel or trade restrictions due to the novel coronavirus.
Travel Insurance
All agents are advised to ensure that their clients take out comprehensive travel insurance to not only cover the cost of cancelled travel plans, but also in the case of unplanned extended stays.
Eliminate any uncertainty by offering your clients a voluntary cancellation policy, which will allow them to recover the cost of transport and accommodation should they decide to cancel an upcoming trip. Booking with confidence in the face of the unknown is one of the most empowering things you can offer your clients.
In addition to this, passengers have to take out a comprehensive insurance policy that could help them cover the cost should they be placed under quarantine in a foreign country or be trapped due to transport cancellations.
Don't leave your passengers stranded in a foreign country for an extended stay on their own dime, very few can afford it.
Information is Key
If you client decides to go ahead with their travel arrangements, you should arm them with the necessary information.
Although good hygiene is always important, it can now play a vital role in preventing the spread of the disease. While the efficacy of a medical mask is still being contested, washing your hands with soap for 20 seconds will prevent the spread of the disease. Handsanitizer containing an alcohol percentage of 60% or higher can also be used. Passengers should always clean their hands before touching their face or eating.
Hygiene wipes can also be used to clean items like cellphones and wallets that are being frequently handled as well your airplane surroundings like seat handles, push buttons and the tray.
If someone experiences symptoms of the COVID-19 disease, they should immediately self-isolate and contact their doctor. Travellers should have the contact details of the nearest hospital and contact local health authorities if they require medical assistance. If they have been diagnosed with COVID-19, the relevant embassy should also be notified.
Local is Lekker
Club Mykonos isn't quite Greece, but when life hands you lemons you have to make lemonade. As the international bookings are slowing down, you might have to change your marketing strategy. Now is the perfect time to market our beautiful country, much of which can be reached with a vehicle.
Our website features a host of local travel packages that you are free to sell through our FlightSiteAgent consultants. With all that international travel budget going unused, we're sure we'll see an increase in spend on local holidays. If you feel somewhat unfamiliar with selling local packages, you're in luck as we've written a whole article on the subject to help you!
Some passengers might also feel more comfortable booking international travel further in advance, so marketing packages and flights for travel towards the end of the year is another strategy you could try.
Hopefully these tips will help you better serve your clients and encourage more bookings during these testing times. Have you felt the effects of the coronavirus on your bookings?
P.S. As the outbreak is currently ongoing new information might come to light on the nature of the virus. The numbers mentioned here will become dated, so it is best to refer to a reliable news source for up to date information.